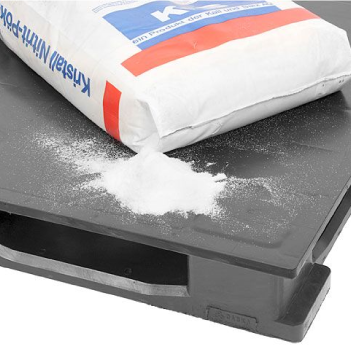 Our returnable pallets meet all the demands of stability, durability and hygiene.

Manufactured in recycled HDPE or PO, they provide lightness, the ability to save space and reliability.

Designed to fit together and reduce the volume and transport costs by up to 75%.

Its lightweight design makes handling easier and makes these pallets the optimal means of loading for export.