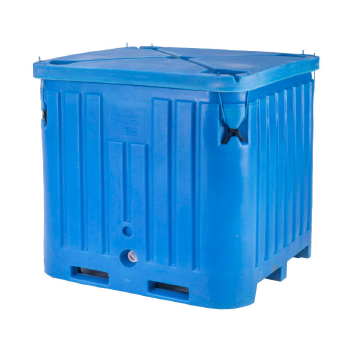 Containers designed for the handling of liquids, powdered materials, granulates or solids.

Insulated Containers for the storage and transportation of temperature sensitive items related to food service, distribution of groceries, dry ice, and dairy products.

Made with FDA / ACIA resins for contact with food.

Stackable and nestable options are handled; there are no cracks or crevices to hide the bacteria. All corners have a radius to facilitate cleaning and disinfection.