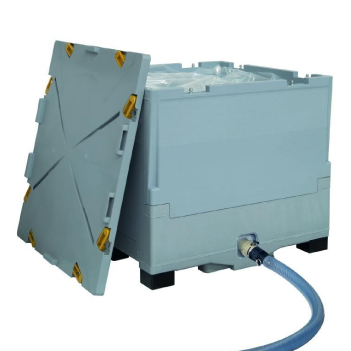 IBC Containers (Intermediate Bulk Containers) offer reliable and safe liquid handling. They can contain up to 315 gallons

Made with FDA approved material, these containers are storable and collapsible, optimizing the use of space. They are designed to be filled and emptied easily.

They can stack 5 bins in height with 3,000 pounds of product each; they are manufactured to withstand temperatures from 0˚ to 140˚ F and resist exposure to the weather for long periods.

The IBC have smooth walls, thus fulfilling high standards of hygiene. They can be transported by train and are designed to be filled under pressure.