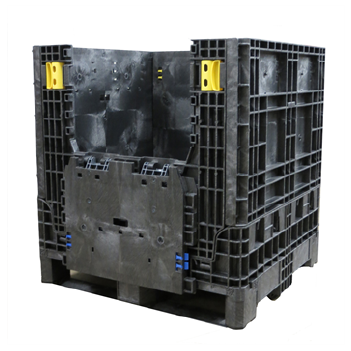 We offer a wide selection of containers for all industries, with sizes ranging from 32 "x 30", 45 "x 48", up to 78 "x 48".

They protect the products in the various processes of collection, assortment, assembly, processing, storage and distribution.

They are designed in a modular way, adapted to the supply chain of each industry, as well as tailor-made options.

We handle options for light, medium or heavy use; with doors and without them; with ventilation or solids.