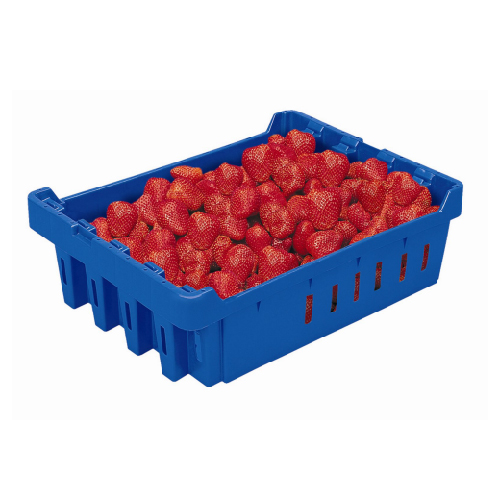 The containers are made with virgin resin and approved by FDA, likewise, it is resistant to UV rays.

They are easy to clean and sanitize. The internal surface is smooth, without pores and with round corners that avoid marking the fruit.

The boxes are stackable and nestable allowing storage optimization and logistics. They are also designed with the necessary ventilation to improve air flow.

They can be used in temperatures ranging from -20˚ to 120˚ F. Our boxes are resistant to impact and rough field use.